THREE MINIATURES ON SEEING


(1) The greatest instrument of change is the new idea. It brings to-
gether both for the individual and the collective our hitherto scattered,
diffuse and confused creative energies into one unified movement.
The new idea does not show us the details of
how
, but rather the
necessity of
why
. And that makes all the difference.
(2) The interval between two tones, the shadow cast by a tree, the
flashing sparkles of waves on a stream or leaves on a tree, all are not
static "things," but rather movements of relationship.
Perception is always a problem of relationship.
(3) One advantage of eyes that grow weaker with age is that
one sees less and less of the disturbing detail reflected in the
unforgiving mirrors of physical decline.
But then there's also the possibility that the mind's
inner eye,

if it learns to see more deeply into the nature of seeing itself,
with such insight grows younger, brighter, and ever-more resilient.
with each passing day.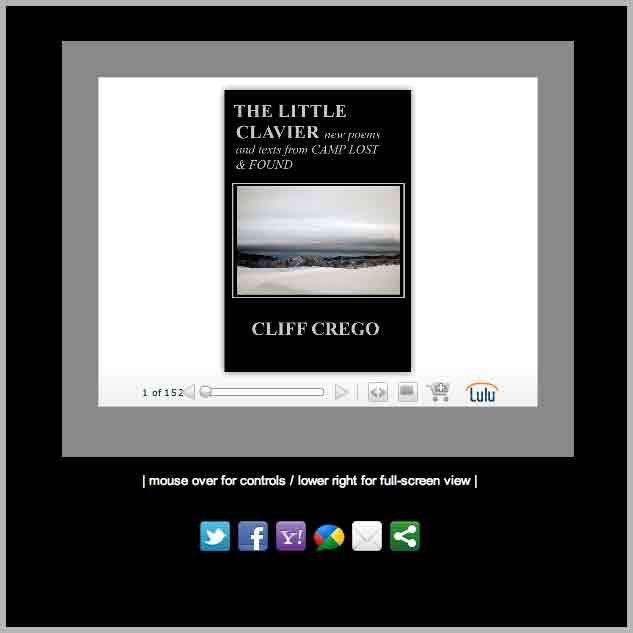 THE LITTLE CLAVIER please preview 150 of 631 pages
w/ my black & white photography [opens in new window]