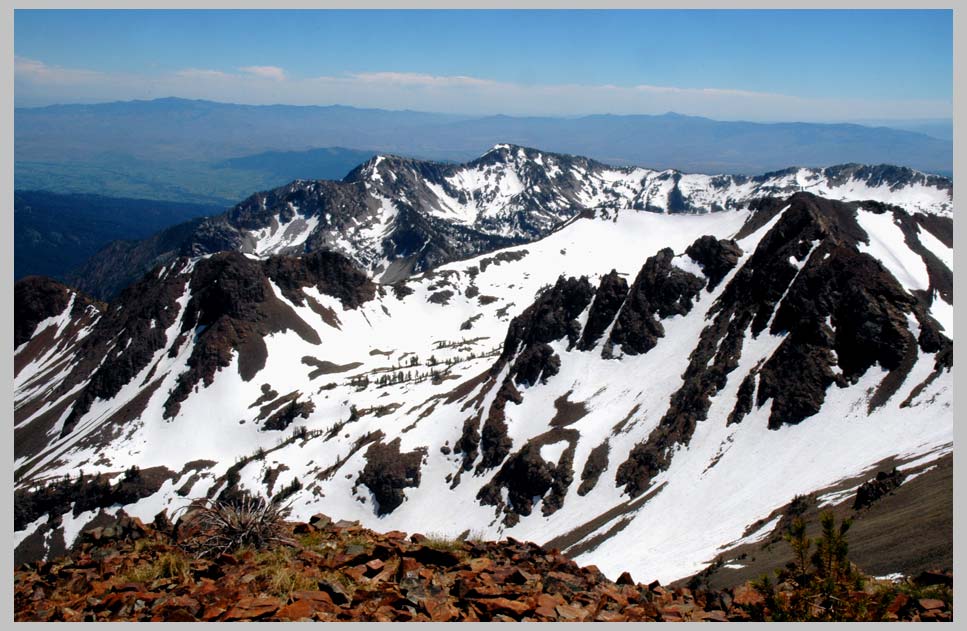 Copia Group, from Red Mountain, VII.1.2009. Like Mark Twain said:
"Whiskey is drinking. Water is for fighting." The snow we are looking
at here forms a major part of the Pine Valley's and the town of Halfway's
watershed. Instead of water locked up behind a dam, this is how Nature store's
her water for summer. The two key factors are, (1) depth and extent of
the remaining snowpack, and, (2) the rhythm of the diurnal melt cycle.
Both are strongly influenced in little understood ways by Climate Change.
Eagle Cap Wilderness. . .
On the road in the American Northwest.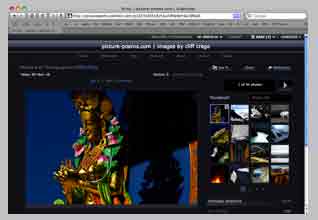 ---


All Photographs & texts by Cliff Crego © 2011 picture-poems.com
(created: VII.25.2009)