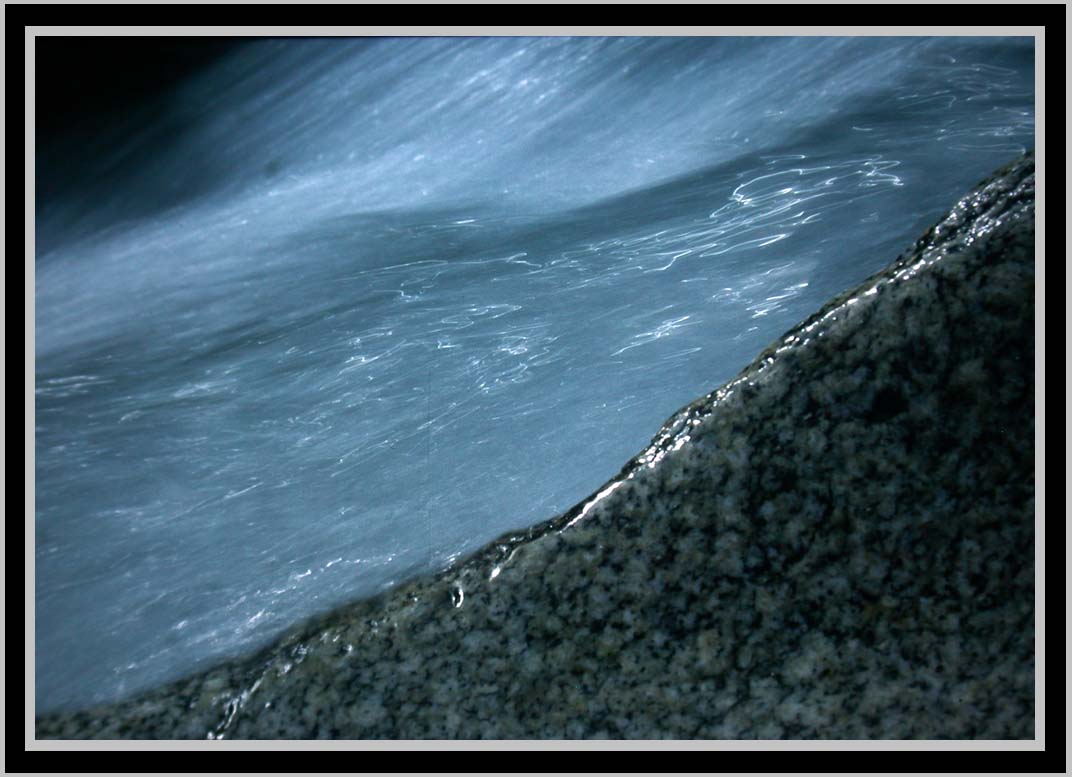 GLACIER WATER ON GRANITE, the Alps . . . [ click photo for next . . . /\ BUY this photo ]


The little high-country poem below, BURIAL GROUND,
from my collection ON PATHS, is an a kind of transcript
of an inner dialogue I've had with myself every time
I've passed through Raron, a small village on the fuzzy
borderline of the German and French-speaking parts of
the magnificent Swiss Alps. Raron is close to where
Rainer Maria Rilke lived the last, extraordinarily
productive, years of his life, and where he was later
buried in 1926. That Rilke left a stone monument to
himself there, with its famous enigmatic epigraph, I
think was a mistake. Such a great poetic spirit, I
feel, ought best and most naturally simply vanish
from the physical realm in a breath of star dust, and
not be locked away in a traditional Christian cemetery.
So I've always simply kept walking as I've passed through
Raron, never climbing up to the actual gravesite, and
always feeling somewhat uneasy and uncomfortable about
the whole experience. The poem is then my way of working
with and sharing these feelings.


On the road in the Alps . . .




[ double-click to play text ]






BURIAL PLACE



"Erect no monument. Let but the rose
flower each year on his behalf."
Rainer Maria Rilke
SONNETS TO ORPHEUS V [FIRST PART]




Turning back . . ......

Inside of me,
a hammer taps
a little bell, and reveals
a minute, invisible crack,
inside of me;

Inside of me, these strange epitaphs
that do not rest in peace,
that do not ring out fully
into the mountain silence;

A place where no one
dares venture, but
that everyone knows exists,
and cannot forget.

Even the crows do not stop here,
and the trees enter Winter without bud.
But the sound of just one of those poems....

.....a rainbow that could span galaxies.



(Raron, Switzerland).





















All Photographs & texts by Cliff Crego © 1999 - 2012 picture-poems.com
(created: III.7.2012)