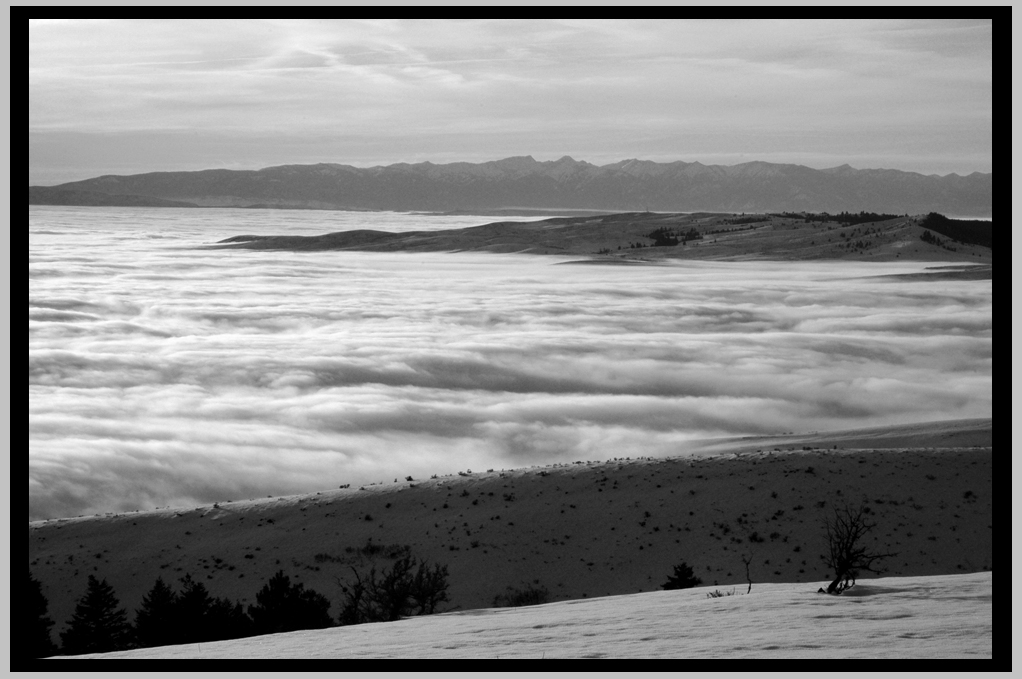 View to Elkhorns (I.26.2009) . . .
On the road in the American Northwest.






We shape the world and the world shapes us.

There are those inventions which impose
structure on the mind, forcing us to think in
unnatural ways as we might walk with one foot
tied behind the back;

And there are those inventions which are already
implicit in the workings of the mind at its very
best, letting us create with all the ease of freely
flowing water.

The humble hyperlink, tying together all the
unique thoughts of the world without arbitrary
limit or boundaries, brings home and makes
explicit a key fact of the new era—that the mind
of humanity is indeed somehow one.





Please visit my picture-poems.com LIVING WATER
print gallery. Above is a set of 37 recent images.
(Mouseover controls.)

I might just mention here, following my ethical principle,
First, do no harm, I never use cars or snowmachine. I
do everything on foot, bike or ski. I think this in a
deep and direct way affects my work, and how I see
the world. So all the photos above were approached
on foot, including all the in between spaces, sometimes
involving journeys of weeks or months.

I would not want to work any other way.


All Photographs & texts by Cliff Crego © 2011 picture-poems.com
(created: VI18.2008)