COLOR IN WINTER
(i)
Red
means life, as well
as death; it means against
a background of black: pay careful
attention.
Red is love, is sex.
Red means:
You! Get ready for change!

(ii)
Blue
is the color
of cool reason, of balance, of
contemplation. The temple of
peace has no
color, although some
say that blue may show us the way.
(iii)
Green
is growth, not of
money, but of meaning, of leaves.
The shepherd's wife wears green in spring.
Flowers tend
away from true green,
but then, they don't last quite as long.



(iv)

Pink is the color
of nurturing hope, of the stars
reflected in a young girl's eyes,

of balloons

released atop a
snowy mountain, lighter than air.



(v)

Azure is the color
of the sagebrush steppe at sunsight.
O sky! Thin sphere of life above,

more mood than

color, more warning,
admonition, more prophecy!



(vi)

Fiery orange-red of
the fortissimo of Varèse,
the pianissimo violet

of Webern.
O movement of sound,
An arched rainbow bridging extremes.



(vii)

Snow is not white; it
is a thousand colors, none of
which have a name, save the

sugar white

of touristland; it—
is melting away as we speak.

II.12.2009,
Snow Wiki Camp,
Eagle Cap Wilderness,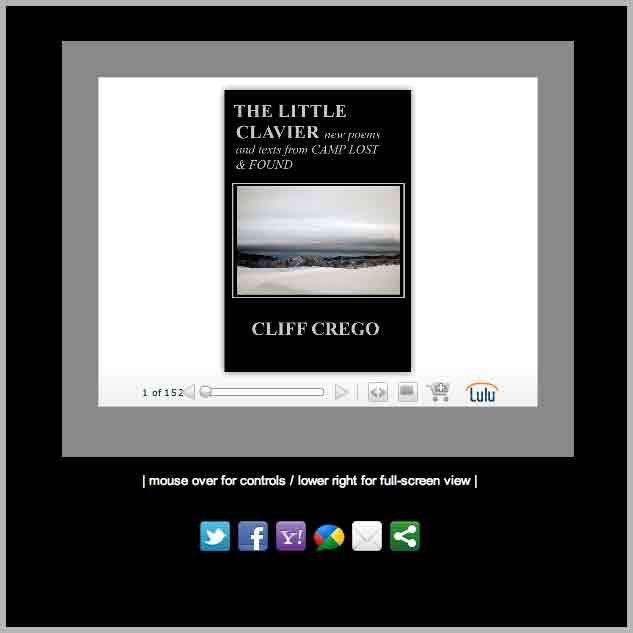 THE LITTLE CLAVIER please preview 150 of 631 pages
w/ my black & white photography [opens in new window]