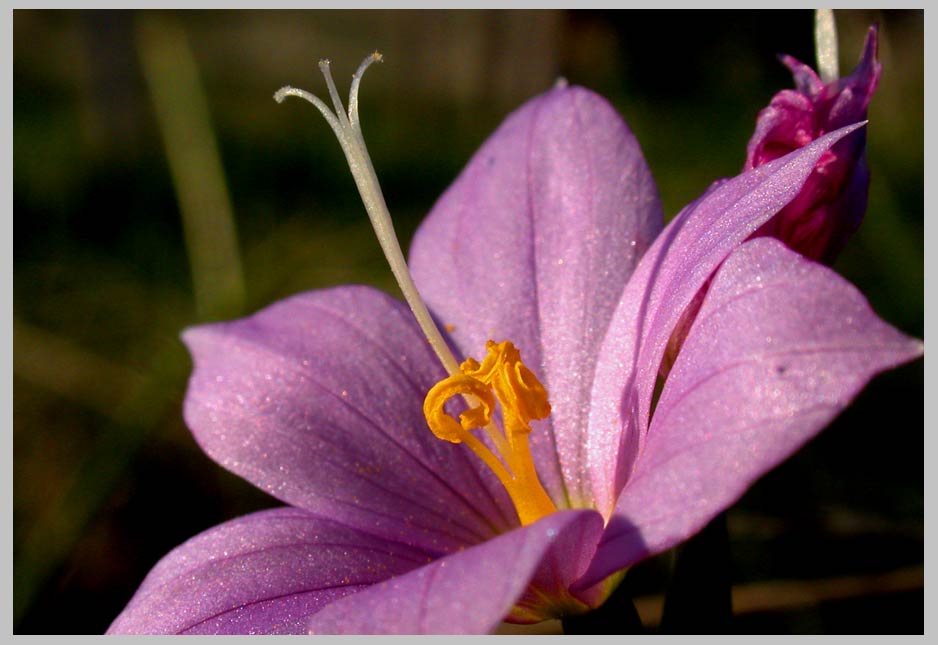 Satin Flower, Zumwalt Prairie (Olsynium inflatum) [ click photo for next . . . ]
member of the Iris family . . .

Other common names for this beautiful early spring wildflower are Widow Grass
and Blue-eyed Grass. This particular species, with its elegantly pointed petals and
slightly inflated filament, is a close cousin of the O. douglasii. The latter was first
collected for Western science by David Douglas near Celilo Falls on the
Columbia River in 1826.








On the road in the American Northwest.

TREE OF WISDOM


We shape the world and the world shapes us.

If Religion and Metaphysics are to mean anything, they should help us
age and grow older not merely as an ever-larger and more burdensome
collection of broken physical parts, but rather with the slowly increas-
ing wisdom of a tree, a tree which has seen and holds the complexity
of the centuries with its ever-clearer, ever-more mature and
beautiful, spiritual form.



WATERCOURSE WAY

We shape the world and the world shapes us.

Balance in Art follows the natural movements of water
and weather. Fast mountain streams give way to the slow,
supple curves of lowland rivers, and the broad expanses of the sea.
Dark, cold rains are followed by bright skies and the happy warmth of
the sun.

Balance is never either/or, but rather the course which runs between
extremes. The culture which has lost direct contact with these move-
ments of the symphony of life will also necessarily lose its sense of
balance and measure in its Art.












All Photographs & texts by Cliff Crego © 2013 picture-poems.com
(created: VII.25.2009)