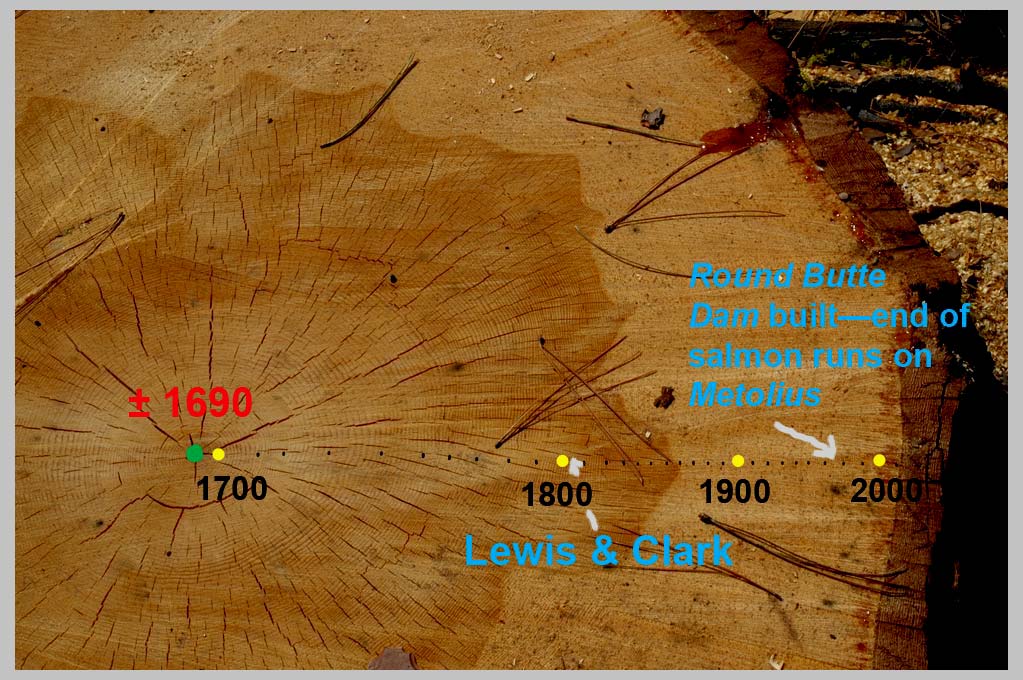 300 Year-old Metolius Ponderosa Timeline, (figured roughly in decades...) one of the great
signature species of the Northwest (Pinus ponderosa) Central Cascades . . .
On the road in the American Northwest. [ click photo for next . . . ]





PHOTOGRAPHY AS MANDALA


A ritual circle which brings the far away, the very small, the ignored

or half forgotten, into the magical middle realm of the contemplative

compassionate eye.


A ritual circle which not just mirrors the Beautiful, but reflects also the

Strange and Ugly through the clear, yet necessarily imperfect and

always slightly blurred, lens of partial truth.






OLD & NEW



The difference between the

Old

and

New

Economy is

that the one says,

"Let your money work for you!,"

while the other says,

"Let the Sun work for you!"


Remarkably, this one difference will necessarily

and in a forceful way help bring the world of Culture

back in step with the world of Nature.


PROOF WITHOUT WORDS

In matters of Philosophy and Design, demonstration
is everything.

Once one stands atop the mountain they said could
not be climbed, has played the piece they said could
not be played, nothing more need be said.























All Photographs & texts by Cliff Crego © 1999 -2013 picture-poems.com
(created: VIII.3.2008)