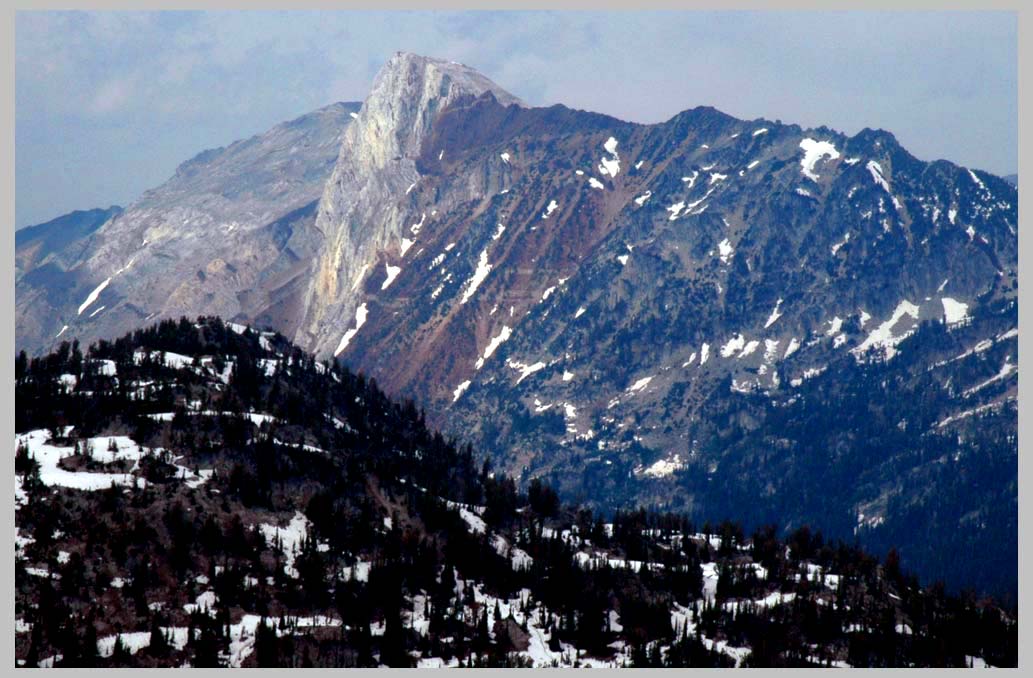 View of Hurricane Valley & the 'Matterhorn,' from the North / South
divide of the Wallowas at Horton Pass (with a smoky haze from
wildfires in Nothern California) The Wallowas . . .
On the road in the Northwest of America.


The Bell

The point at the center of a cross,
where wet and cold meets warm and dry,
and flowing waters and cultures divide.

North side and South side—
how could I ever choose? Swaying
back and forth, I am the bell
that rings out on all sides.





NEW: To view / purchase different sized prints of this week's images
at the PhotoWeek online store, click here. Or view as SLIDESHOW . . .
ALSO: browse previous weeks at http://www.shutterfly.com/pro/cliffcards/photoweek


---
| back to Picture/Poems: Central Display | go to P/P Photoweek: Archive || or go to last week's PhotoWeek pages |  
---
| Map | TOC: I-IV | TOC: V-VIII | Image Index | Index | Text Only | Download Page | Newsletter | About P/P | About Cliff Crego |

---
Photograph by Cliff Crego © 2008 picture-poems.com
(created: VII.27.2008)