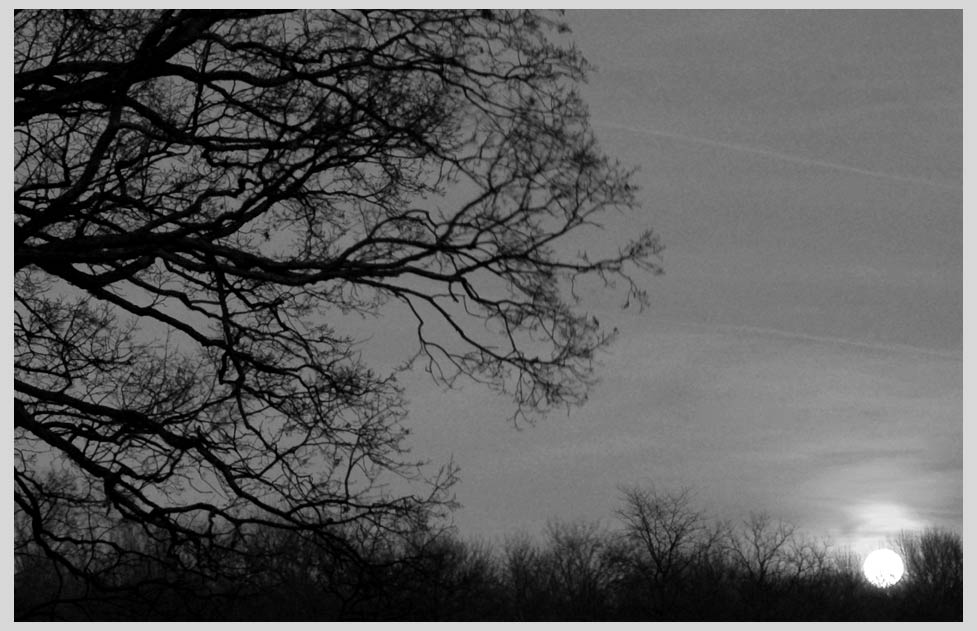 Retrospective: Moonrise On New Year, 2007, a great White Oak, Ohio—
On the road in the Northwest of America.




. . . In Each Life . . .


In each life,

learning has a center.

The teacher is the one who

helps the student find it.


Rich, nourishing content,

and a free, open, protected space

in which this center may clarify and flourish,

are the cultural imperatives

of any community dedicated

to the fostering of creativity in the young.
NEW: To view / purchase different sized prints of this image at the
PhotoWeek Store click here. view as SLIDESHOW |
[http://www.shutterfly.com/pro/cliffcards/photoweek]

---
| back to Picture/Poems: Central Display | go to P/P Photoweek: Archive || or go to last week's PhotoWeek pages |
---
| Map | TOC: I-IV | TOC: V-VIII | Image Index | Index | Text Only | Download Page | Newsletter | About P/P | About Cliff Crego |

---
Photograph by Cliff Crego © 2008 picture-poems.com
(created: I.6.2008)