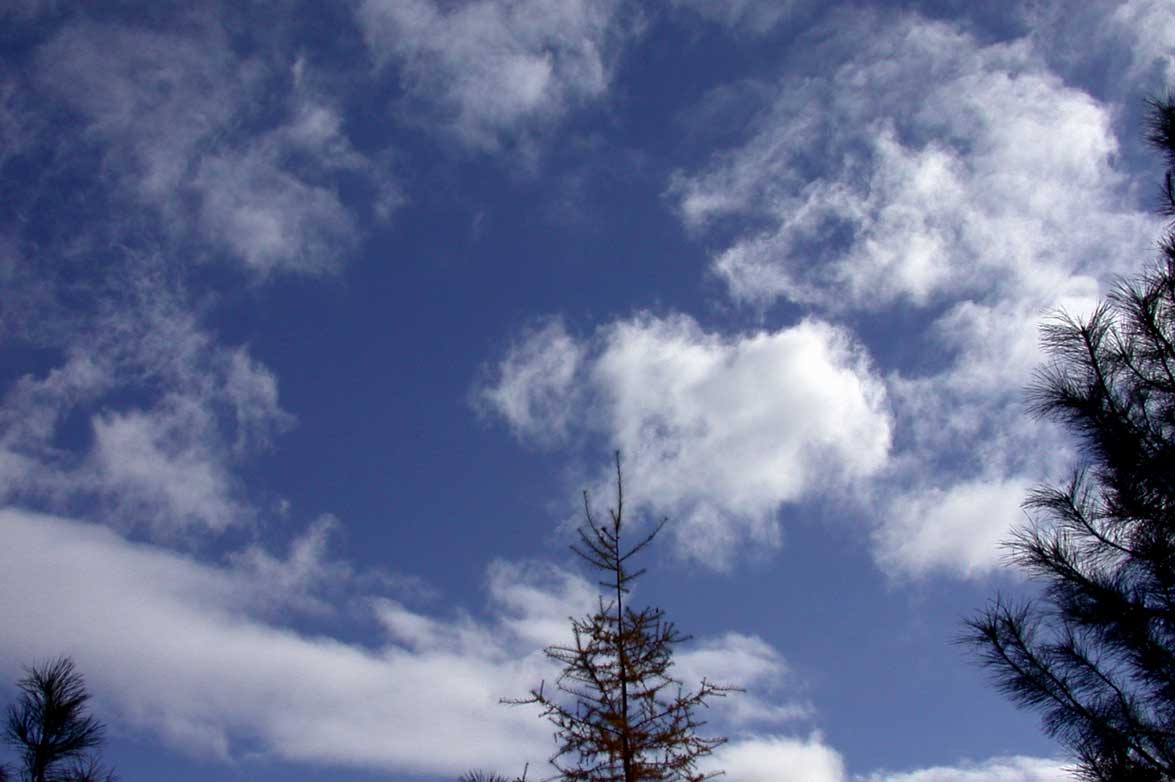 October Clouds—before snow, South Wallowas . . . With the barometer rising smoothly & steadily,
I thought this sky was bringing me clear climbing weather. I was wrong. By five the next morning,
there was already a couple of centimeters of new snow on my tent, and it was starting to accumulate
fast. Unprepared, I had to break camp fast and move to a more secure lower elevation . . .


NEW: To view / purchase different sized prints of this image at the
PhotoWeek Store click here. view as SLIDESHOW |
[http://www.shutterfly.com/pro/cliffcards/photoweek]

---
| back to Picture/Poems: Central Display | go to P/P Photoweek: Archive |or go to last week's PhotoWeek pages |  
---
| Map | TOC: I-IV | TOC: V-VIII | Image Index | Index | Text Only | Download Page | Newsletter | About P/P | About Cliff Crego |

---
Photograph by Cliff Crego © 2007 picture-poems.com
(created: X.21.2007)