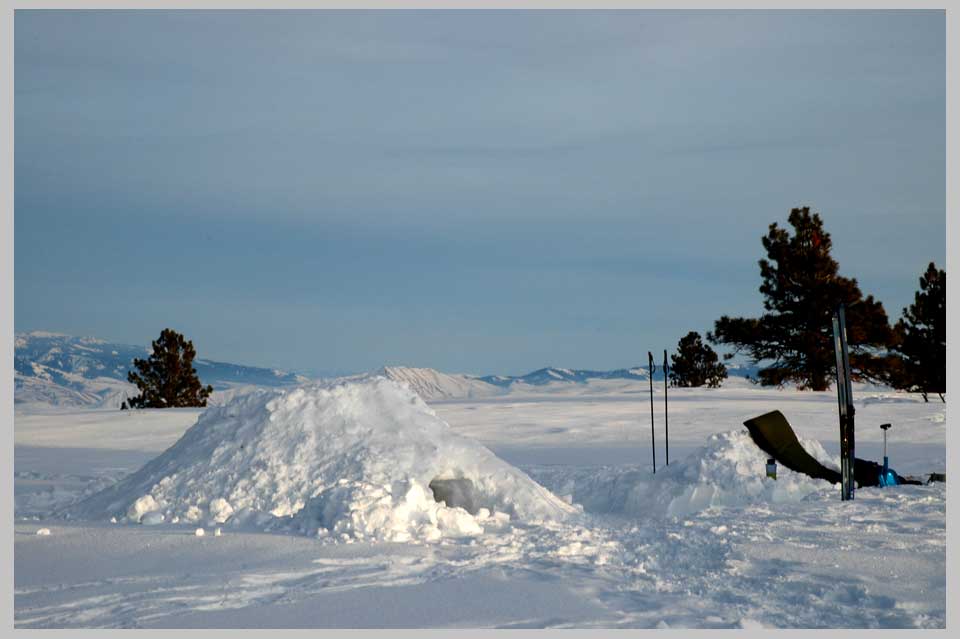 Snow Shelter, last light (I call them Snow Wikis, after the internet
term coined by Ward Cunningham, from the Hawaiian wiki-wiki =
'quick-quick.' I like the sound, wiki. Also, it's a way of inspiring
myself to 'be quick' in building these mounds of carved snow.
More on this next week! South Wallowas . . .
On the road in the Northwest of America.






NEW: To view / purchase different sized prints of this image at the
PhotoWeek Store click here. view as SLIDESHOW |
[http://www.shutterfly.com/pro/cliffcards/photoweek]

---
| back to Picture/Poems: Central Display | go to P/P Photoweek: Archive || or go to last week's PhotoWeek pages |
---
| Map | TOC: I-IV | TOC: V-VIII | Image Index | Index | Text Only | Download Page | Newsletter | About P/P | About Cliff Crego |

---
Photograph by Cliff Crego © 2008 picture-poems.com
(created: II.17.2008)