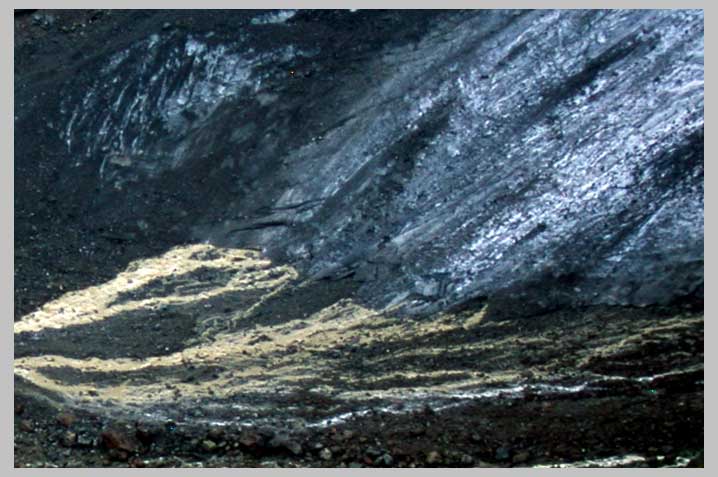 Glacier Hypermelt . . . Central European Alps, Kehlenalp Glacier.
This photo was made during an intense October rain. Despite the rough
quality of the image, three important features are fairly clear: (1) the color
of the dirty granite gray on the glacier ice surface, which means that there
has been no or little summer or fall snow as one would expect at 2000 m.;
(2) the bluish white of bare ice, instead of the white of new snow; (3) the muddy
opaque run-off water gushing out from under the ice along the entire
terminus, leaving no doubt about the intensity of melt—
On the road in the American Northwest.


NEW: To view / purchase different sized prints of this image at the
PhotoWeek Store click here. view as SLIDESHOW |
[http://www.shutterfly.com/pro/cliffcards/photoweek]
---
| back to Picture/Poems: Central Display | go to P/P Photoweek: Archive |or go to last week's PhotoWeek pages |  
---
| Map | TOC: I-IV | TOC: V-VIII | Image Index | Index | Text Only | Download Page | Newsletter | About P/P | About Cliff Crego |

---
Photograph by Cliff Crego © 2007 picture-poems.com
(created: IX.15.2007)