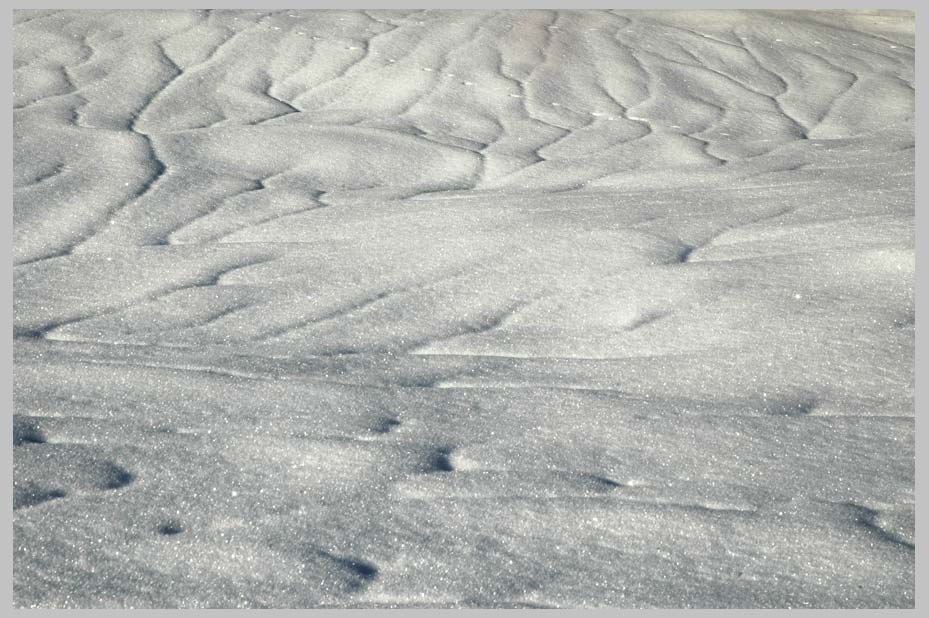 Snowmelt Patterns at 1400 m. The surface of the snow, frozen with surface hoarfrost
during the early morning hours as pictured here, reveals an unusual period of January
high temperatures: max. temps. from the 11th to the 16th of January in c.:
0, 5, 4, 8, 11, 10 . . . .
On the road in the American Northwest.

---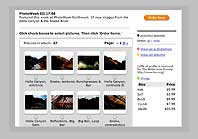 ---
| back to Picture/Poems: Central Display | go to P/P Photoweek: Archive |or go to last week's PhotoWeek pages |  
---
| Map | TOC: I-IV | TOC: V-VIII | Image Index | Index | Text Only | Download Page | Newsletter | About P/P | About Cliff Crego |

---
Photograph by Cliff Crego © 2008 picture-poems.com
(created: VI18.2008)