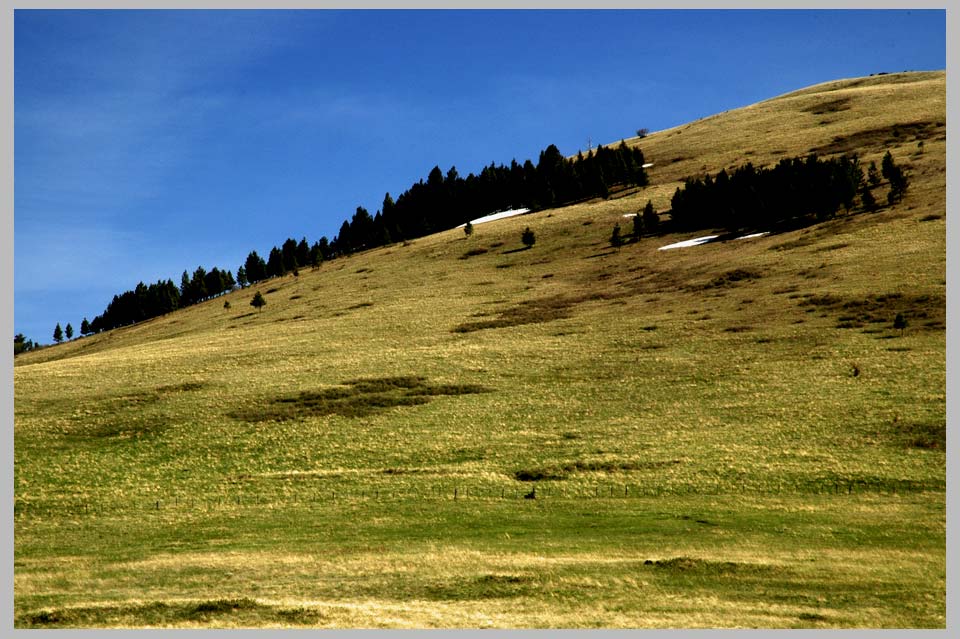 Northside pine forest islands, Findley Butte, Zumwalt Prairie. . . .



Forest. Movement. Balance..


Notice how snowpack and forest have co-evolved. The north-facing
slope of the butte pictured above is protected from dessicating winds and
intense summer heat. The winter snow tends to be deeper on this side, and
linger much longer in spring. This extra source of moisture, which is
released on a daily basis in a slow, rhythmic way, makes it possible
for clusters of ponderosa pine to take hold. As the pine grow, they in turn
greatly increase the sheltered quality of the northern aspect with their shade,
thereby further safeguarding the snowbanks which are the source of
their further growth. This kind of finely-tuned balance of snow and
tree can easily be disturbed by the noise of climate chaos. Less snow,
higher average temperatures, and earlier spring snow melt make
for drier summer conditions, which in turn make wild fire much more
likely. If the forest burns, the shade cover is then lost, causing the snow
to melt even earlier in the spring growing season, making fire even
more likely.

The forest is really a form in the landscape which emerges out of this
movement of balance. Once the balance is lost, so too will
the forest be lost.


On the road in the American Northwest.

---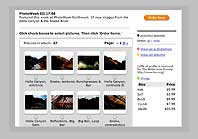 ---
| back to Picture/Poems: Central Display | go to P/P Photoweek: Archive |or go to last week's PhotoWeek pages |  
---
| Map | TOC: I-IV | TOC: V-VIII | Image Index | Index | Text Only | Download Page | Newsletter | About P/P | About Cliff Crego |

---
Photograph by Cliff Crego © 2008 picture-poems.com
(created: V.18.2008)