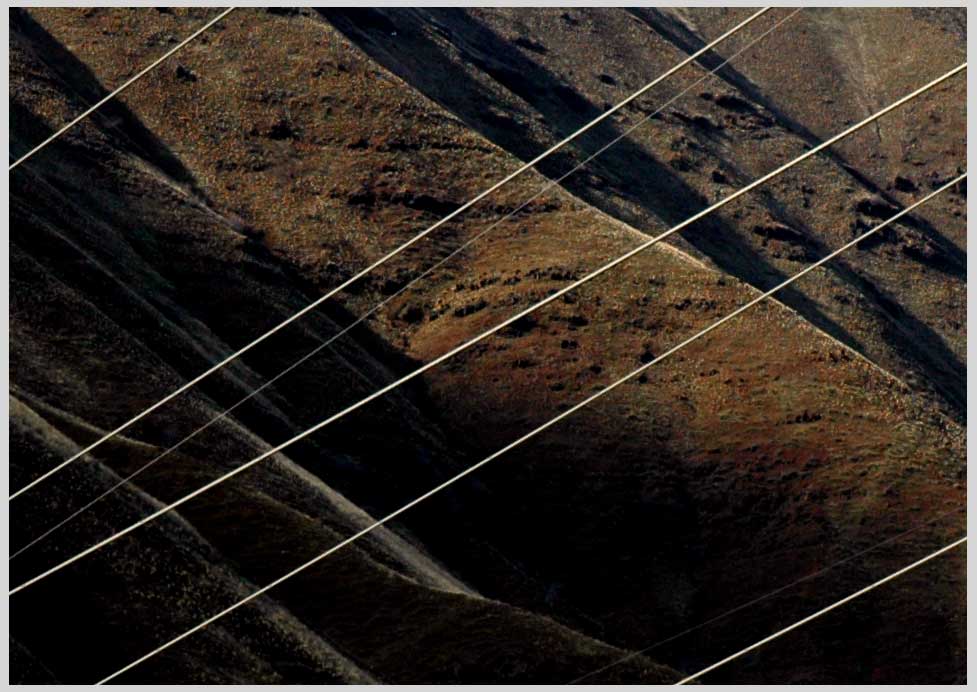 Snake—contradictory lines . . . Northeast Oregon / Idaho . .
On the road in the Northwest of America.

Two thoughts that come to mind standing
near the Brownlee Dam:—

(1) Nature knows no conflict, no contradiction,
no waste.

It is possible to say, therefore, that the spiritual
or religious life begins not with any dogma
or belief, but rather with the deeply held intention
to live a life without conflict, contradiction, or waste.

(2) The simplest and most powerful of all possible
freedoms is the freedom to stop doing, regardless
of the difficulties thus encountered, that which
is inherently contradictory or wrong.












NEW: To view / purchase different sized prints of this image at the
PhotoWeek Store click here. view as SLIDESHOW |
[http://www.shutterfly.com/pro/cliffcards/photoweek]



---
| back to Picture/Poems: Central Display | go to P/P Photoweek: Archive || or go to last week's PhotoWeek pages |
---
| Map | TOC: I-IV | TOC: V-VIII | Image Index | Index | Text Only | Download Page | Newsletter | About P/P | About Cliff Crego |

---
Photograph by Cliff Crego © 2008 picture-poems.com
(created: III.17.2008)