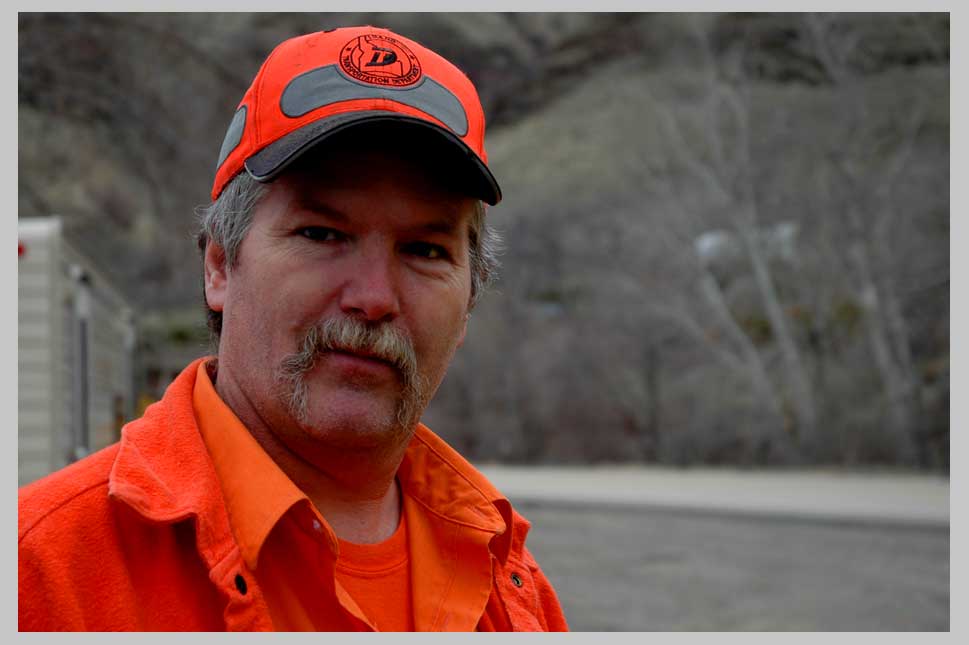 Butch, member of the road crew along the Brownlee Creek Road. He made my day
by using the air on his truck to pump up my bike and trailer tires to maxium pressure
before I went up Brownlee Pass, and on to Cambridge & Weiser. Thanks again,
Butch! . . . Northeast Oregon / Idaho . .
On the road in the Northwest of America.



Perhaps poems are simply paths
we make in walking, sometimes,
even when headed the wrong way;

These things—gifts, one picks
up and passes on,
along the way.


| text from part IV of ON PATHS—82 shorter highcounty poems by Cliff Crego [pdf 908 K] |



NEW: To view / purchase different sized prints of this image at the
PhotoWeek Store click here. view as SLIDESHOW |
[http://www.shutterfly.com/pro/cliffcards/photoweek]

---
| back to Picture/Poems: Central Display | go to P/P Photoweek: Archive || or go to last week's PhotoWeek pages |
---
| Map | TOC: I-IV | TOC: V-VIII | Image Index | Index | Text Only | Download Page | Newsletter | About P/P | About Cliff Crego |

---
Photograph by Cliff Crego © 2008 picture-poems.com
(created: III.17.2008)