| | |
| --- | --- |
| | Leaves |
(1)

Sometimes,
even trees notice

there's a fence
between them.



(2)

Small, quiet pond with
roundwater drop of leaf,
no need of stem.

See it rise...
into lance, feather,
perfected heart-shaped form.




(3)

Oak leaves, white, black,
red to scarlet and bur --

smooth lobes
to prickly bristles
and back,

bringing out the myriad accents
and turns of a phrase.




(4)

Perhaps leaves fall simply
to carry away all that we
thought we needed to say.

And perhaps trees in this
way purify themselves each
year knowing that there is

no thought so large that it
cannot be written on
the smooth, plain surface
of but a single

leaf.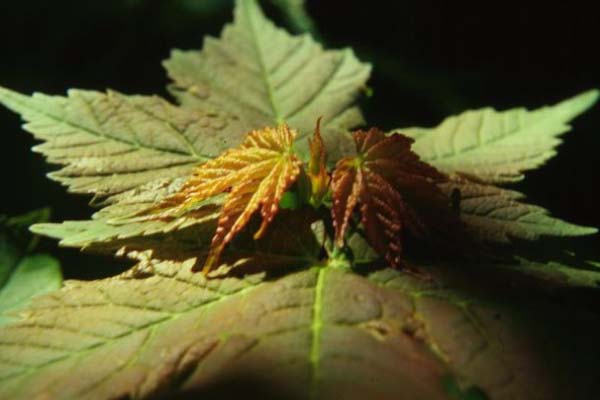 (Photo: Mountain Maple (Acer montanum), spring, the Alps)

---
| go to Picture/Poems: Central Display | | PicturePage: Week III |
---
| Map | TOC: I-IV | TOC: V-VIII | Image Index | Index | Text Only | Download Page | Newsletter | About P/P | About Cliff Crego |

---
Copyright © 1999 - 2002 Cliff Crego All Rights Reserved
(Created: IV.7.1999; Last update: III.4.2002)
Comments to crego@picture-poems.com