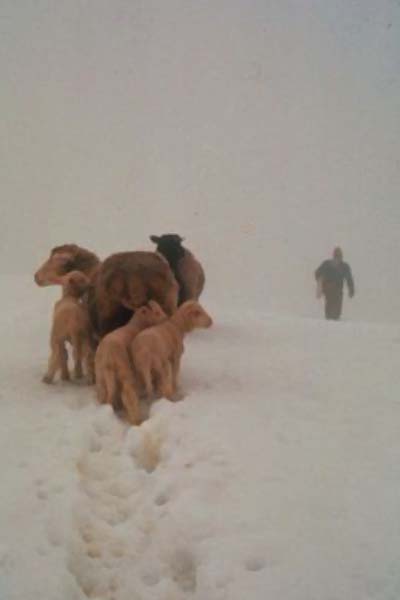 In a far
corner, glass
opaque and crusty with old manure,

the messy backyard
of the barn's windowsill. Dark. Still,
a gathering place
of the preterite,
for those

used-up,
empty, broken accessories,

containers
of a farmer's life;
During

cleaning time, a place
passed over,
a bit out of reach,
but still too close, to put out of
mind.