Flatland

"It's a long road
that never turns"

These lowland roads!

Threads of stories stretched out straight
through page after page of curveless plot.

The future lies all there before me,
so the question of what next fades
into a horizon forever retreating,
my journey now a matter of perseverance.

Do these endless skies somewhere meet the asphalt
artifacts of this simple geometry?

Does one ever really arrive in flatland?

But I still don't know—
shall I take my place with the
chorus of roadside weeds,


or count my steps,
watch my breath,
and lean forward into the wind?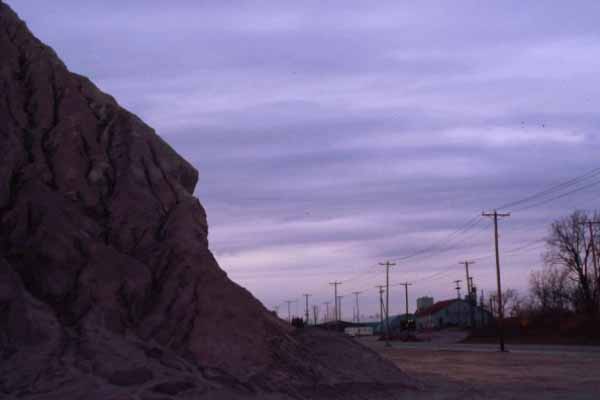 ---
(Photo: Sand, Wires, Long Narrow Road; On the road in North America.)
---
| go to the longer, complementary piece, Omphalos "Space..."
---
| go to Picture/Poems: Central Display |
---
| Map | TOC: I-IV | TOC: V-VIII | Image Index | Index | Text Only | Download Page | Newsletter | About P/P | About Cliff Crego |

---
Copyright © 1999 - 2002 Cliff Crego All Rights Reserved
(Created: IV.7.1999; Last update: III.4.2002)
Comments to crego@picture-poems.com